Welcome to Yatton Methodist Church
Loving People, Loving God, Making Disciples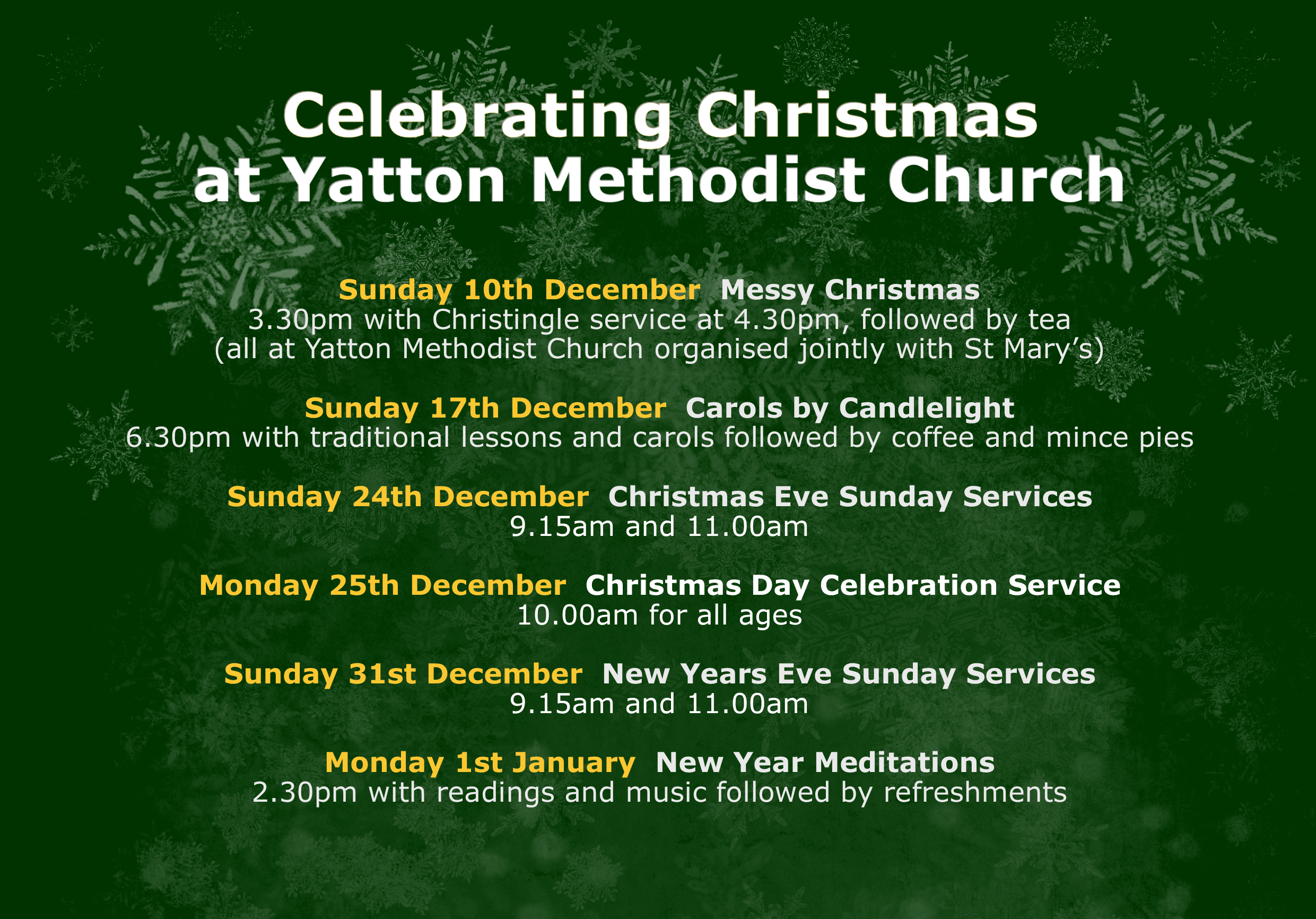 Whoever you are and wherever you are from, you are welcome here. We are a church family made up of all kinds of people from all kinds of backgrounds. Together, we are learning what it means to be a follower of Jesus in today's world. So please come along one Sunday and make yourself known. We'd love to see you!
Sunday services at 9.15am and 11.00am
High Street, Yatton BS49 4DW
Young people are an important part of the church, and there is a program of events and activities on Sundays and during the week.
Sunday is our main meeting time.  We gather for times of worship and share a chat over coffee after the service, and we'd love you to join us sometime.
Throughout the week, there are chances for us to get together, engage in social activities, and find times to grow in our faith.
We recognise the importance of a digital presence, so you can find us on Youtube and Facebook as well as in the building.
If you want to make a NEXT STEP in your faith journey or are looking for more INFORMATION, then check out our central hub of information